Microsoft Dynamics 365 Sales & Marketing
With the Dynamics 365 products from Microsoft, we offer standard solutions for sales and marketing. As experts in integrated solutions, we are happy to accompany you from implementation to operation and beyond. With our connectors we are able to quickly integrate Microsoft Dynamics 365 into your data landscape.
Microsoft Dynamics 365 Sales & Marketing Insights
Boost your sales with Microsoft Dynamics 365 sales.
Optimize sales with an efficient opportunity evaluation based on comprehensive assessment models. Customize user profiles based on contextual insights.
Focus on sales. Get signals when is a good time to interact. Use best practices such as successful sales techniques and contextual reference materials.
Focus on customer relationships, minimize routine tasks with automation and customizable workflows.
Receive data from various sourcessuch as LinkedIn or marketing and expand the customer profile. Discover relationships between customers.
Collaborate on business deals with Microsoft Teams
Adapt Microsoft Dynamics 365 Sales to your needs. Use a variety of additional apps from Microsoft's AppSource.
Optimize and personalize your customers' buying experience. Develop more profitable and sustainable business relationships with Microsoft Dynamics 365 Marketing.
Address your potential customers in a personalized and individual way, with contextual content across different channels.
Automate your multi-channel strategy. Address potential customers automatically with the right content at the right time.
Plan your online and offline events completely using Microsoft Dynamics 365 Marketing.
Test your content. With A / B tests and dynamic content, you can test the effectiveness of your campaigns in terms of content and timing.
Adapt the application to your needs. With Power Apps you can map your business processes as an app and easily integrate it into Microsoft Dynamics 365.
Data integration made easy. Data can be easily integrated into Microsoft Dynamics 365 using common standards. You can automate manual steps using automatic processes using Microsoft Power Automate.
Effective implementation of marketing campaigns with integrated systems and comprehensive data synchronization.
Discover the possibilities. Microsoft Dynamics 365 works most efficiently if it is seamlessly integrated into your existing system landscape – e.g. by connecting your ERP system and exchanging data efficiently.
With the Microsoft Dynamics 365 Sales & Marketing products, we are able to carry out lightweight and fast integrations into your existing system landscape. This enables us to design a single source of truth for all customer data and optimize your processes.
We would be happy to advise you on the implementation, integration and configuration of Microsoft Dynamics 365 Sales & Marketing.
We offer you a free demo. Based on the demo, you will receive a brief evaluation of your initial situation.
Value added – our connectors and integrations for Microsoft Dynamics 365
Create efficient structures in your IT landscape. With our ACCALLI/O product portfolio, we offer you connectors for a wide variety of systems and integration into various systems. This let you realize:
Automated processes across system boundaries
Use of external systems in the central application of your users
ACCALLI/O Cloud - Adobe Marketo Engage - Microsoft Dynamics 365 Connector
Data synchronization and automation across system boundaries. With our connector you synchronize your customer profiles via Power Automate (part of a Dynamics 365 license). Create Power Apps (also part of a Dynamics 365 license) to trigger actions in both systems. Use more information than your competition. Accompany and influence the customer journey from start to finish. Create a seamless user experience across different systems.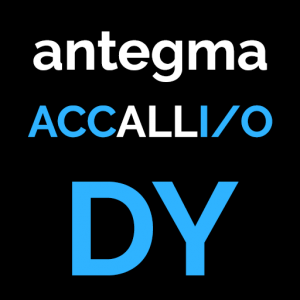 ACCALLI/O DY | Microsoft Dynamics 365 Integration for Adobe Experience Manager
Create data-driven features with Microsoft Dynamics 365 and Adobe Experience Manager. With our AEM components you can implement a variety of applications.
Newsletter subscriptions.With a newsletter subscription form in AEM data is collected and stored directly in a existing user profile or a new profile is created in Microsoft Dynamics 365.
Edit and Manage User Profiles in AEM. Keep data in Dynamics 365.You can view and edit complete user profiles in AEM. Interesting for sales activities but also to meet the legal requirements regarding display and deletion of user profiles.